A
Benefits experienced by our clients:
Accuracy and timely processing
Employee's satisfaction due to faster query resolution
Confidentiality of Payroll information
End to end solution covering all the statutory compliances
Web based employee self service portal
B
Scope covered under Payroll processing
Preparation/Creation of Masters of employees.
Structuring of employee compensation for tax optimization.
Compilation of Investment Declaration from applicable employees (as per the tax bracket) at the beginning of Year.
Calculation of Tax Liability of each employee in advance and start deducting withholding tax.
Deduction and deposit of TDS, PF & ESI and filing of return as per the applicable laws.
Salary Processing on a specified date.
Preparation of detail for Direct Transfer to Bank a/c (as applicable).
Advising CPI about adequate insurance coverage for it's employees in India.
Processing reimbursement claim of expense which is part of their salary i.e. Medical, LTA, Telephone/Mobile bill.
Handling of employees queries.
Final calculation of withholding tax at the year end on the basis of actual investment proof.
Full & Final settlement of employees leaving the Company
Issuance of Form 16 to each employee within the stipulated time period.
C
Transition process: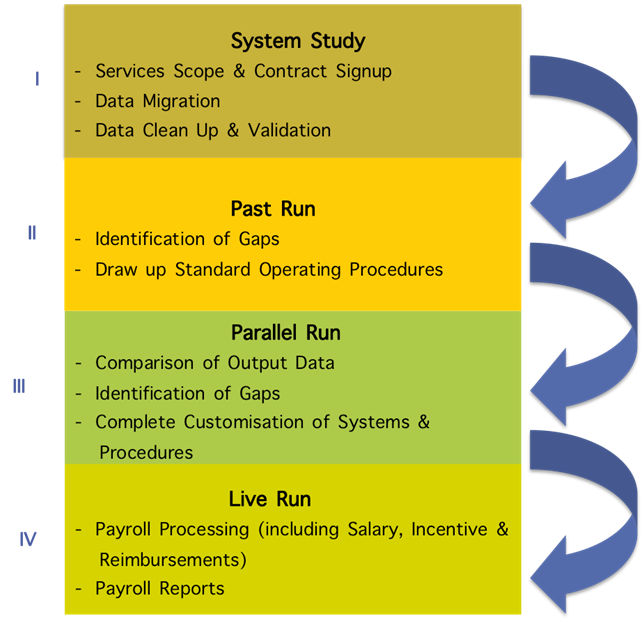 D
Our payroll solution at a glance: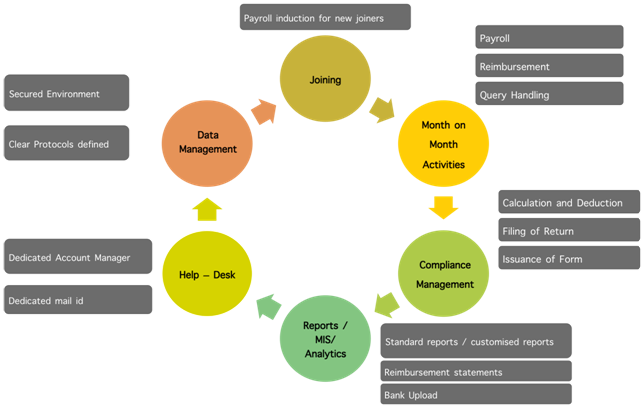 E
Compliances covered: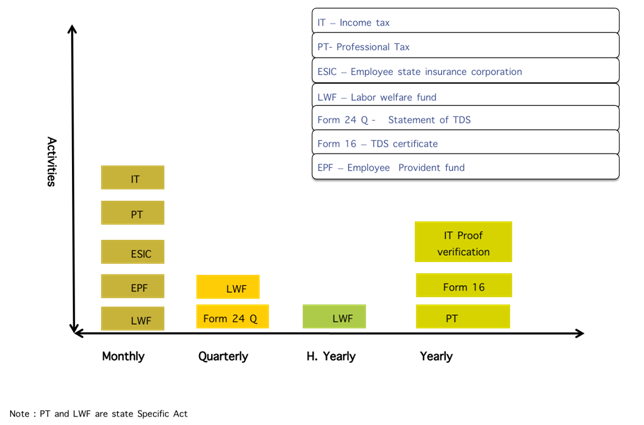 F
How do we ensure to deliver what we commit?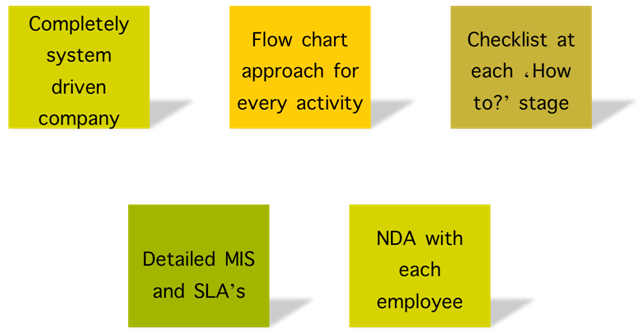 G
Standard reports shared with clients
Monthly payroll register
Bank payment advise
Variance analysis
Accounting entry for expense and payment
Status of reimbursement claimed related to payroll
H
Our sample SLA's (Service Level Agreements):
Payroll processing: 2-3 working days from the date of providing complete info
MIS: 2-3 working days from date of sending Bank Advise
Query response: within one working day