Due Diligence Review (DDR)
A
Background of DDR:
Due diligence is a process of thorough and objective examination that is undertaken before corporate entities enter into major transactions such as mergers and acquisitions, issuing new stock or other securities, project finance, securitization, etc.
This is a process of investigation carried on usually by a disinterested third party on behalf of the party thinking to do business transaction, for the purpose of providing information about the advantages and risk involved.
One of the key objectives of due diligence is to minimize, to the maximum extent practicable, the possibility of there being unknown liabilities or risks.
It's scope primarily covers Financial, Tax and legal Due Diligence
B
Why it's important?
It provides a comprehensive and detailed assessment of the conditions of the target company/person and the risks associated with any new business venture.
Further, it also helps in the valuation of the business and determining the final purchase price.


C
Objectives of DDR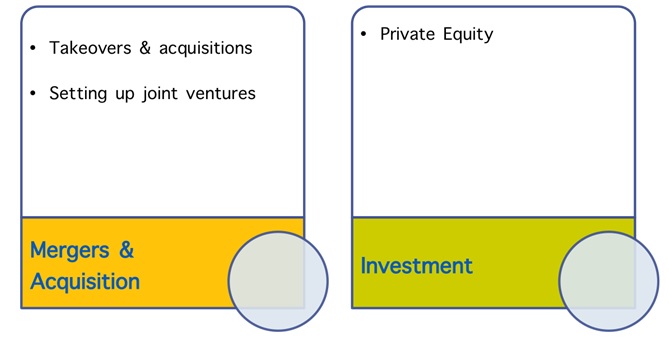 D
Scope of DDR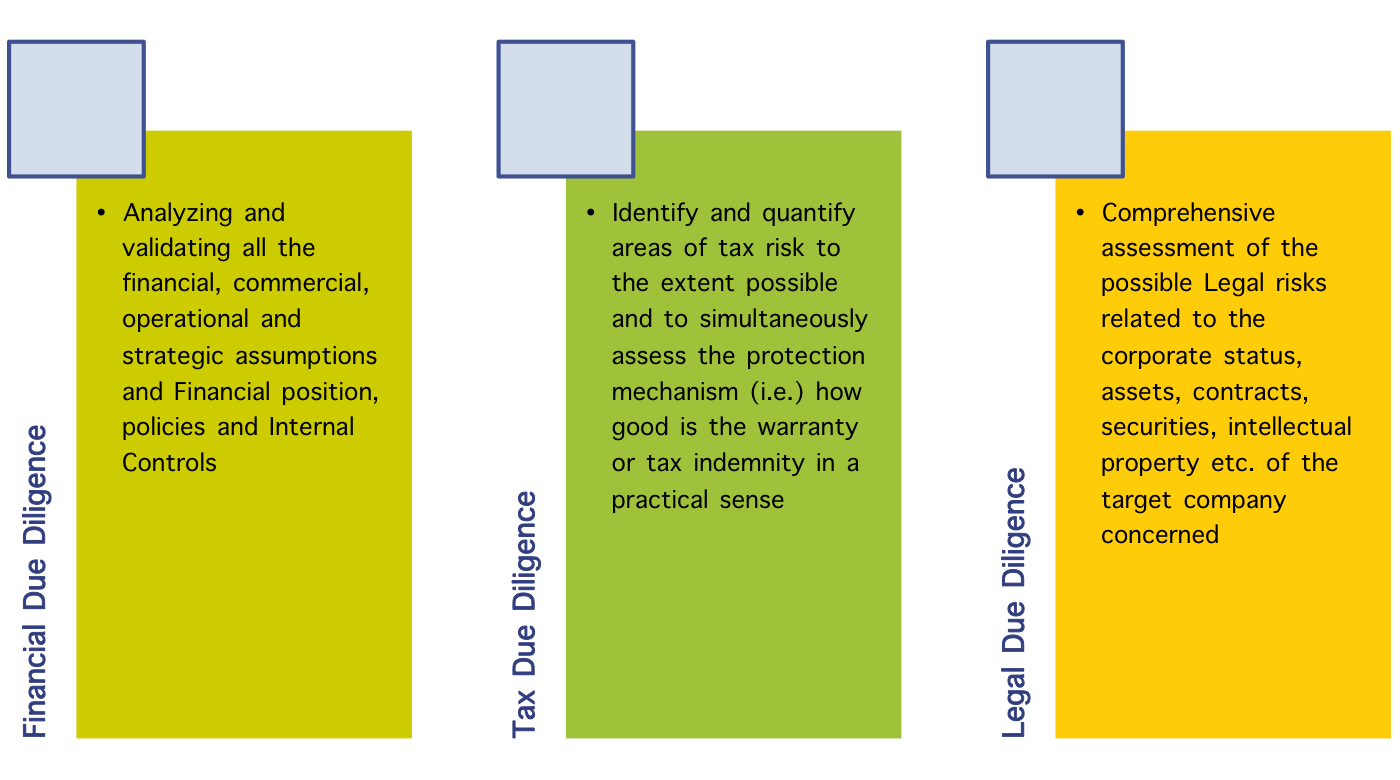 E
Execution process of DDR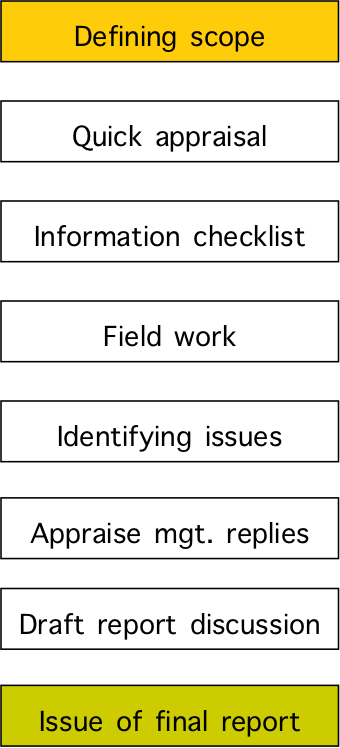 F
How BC can help in your DDR?

We can help:
By enhancing the buyer's understanding of the target business and therefore increasing the likelihood of the deal achieving its objectives.
By helping buyers to identify and understand critical success factors so that informed acquisition decisions can be made.
By providing purchasers with greater certainty over the nature of the business and the characteristics of its cash flow. This helps pricing decisions and the level of gearing the structure will support.