We have a dedicated team for XBRL conversion services, which comprises of domain experts in this field. Many big corporate houses rely on us to get their Financial Statements converted in XBRL format as per specified taxonomy and business rules.
Contrary to general perception, XBRL software plays only 10-15% role in conversion process and remaining 80-85% is dependent on the domain knowledge of Financial Statements while tagging and placing of notes with appropriate section only.
A
Scope of work
Our scope of work will be to convert the Financial Statements in the XBRL format using the specified Taxonomy and Business rules for the relevant Financial Year.
Following documents comprising of Financial Statements will be converted in XBRL format:
Director's Report and related Annexures
Auditor's Report and related Annexures
Balance Sheet
Profit and Loss account
Cash Flow Statement
Notes to accounts
B
Applicability
XBRL compliance requirement is applicable on some selected companies, which comprises approx. 3% of the total companies registered/incorporated (approx. 9 lacs companies) in India. The threshold limits for XBRL compliance requirement is given below:
Listed companies and their subsidiaries (excluding overseas subsidiaries) OR
Unlisted companies having paid up capital of Rs. 5 Crore and above OR
Unlisted companies having a turnover of Rs. 100 Crore or above
C
BC's conversion process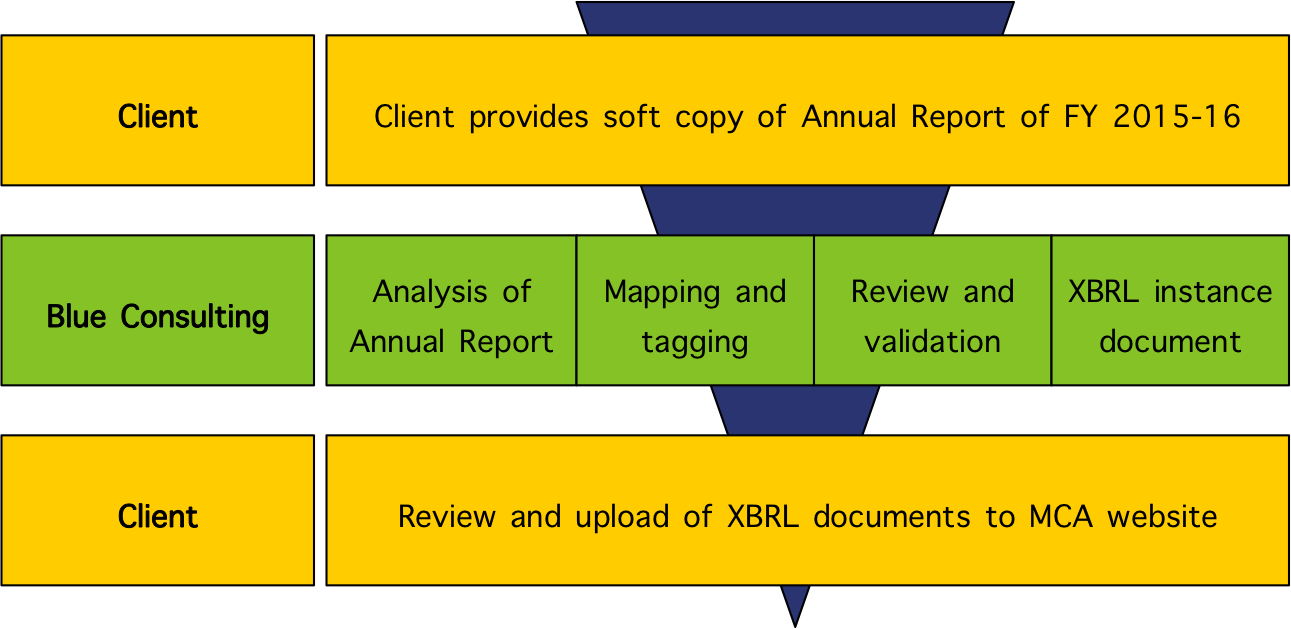 Note: We also help our clients in uploading of XBRL documents on MCA website.
D
Why our clients rely on us?

E
Our credentials for XBRL conversion services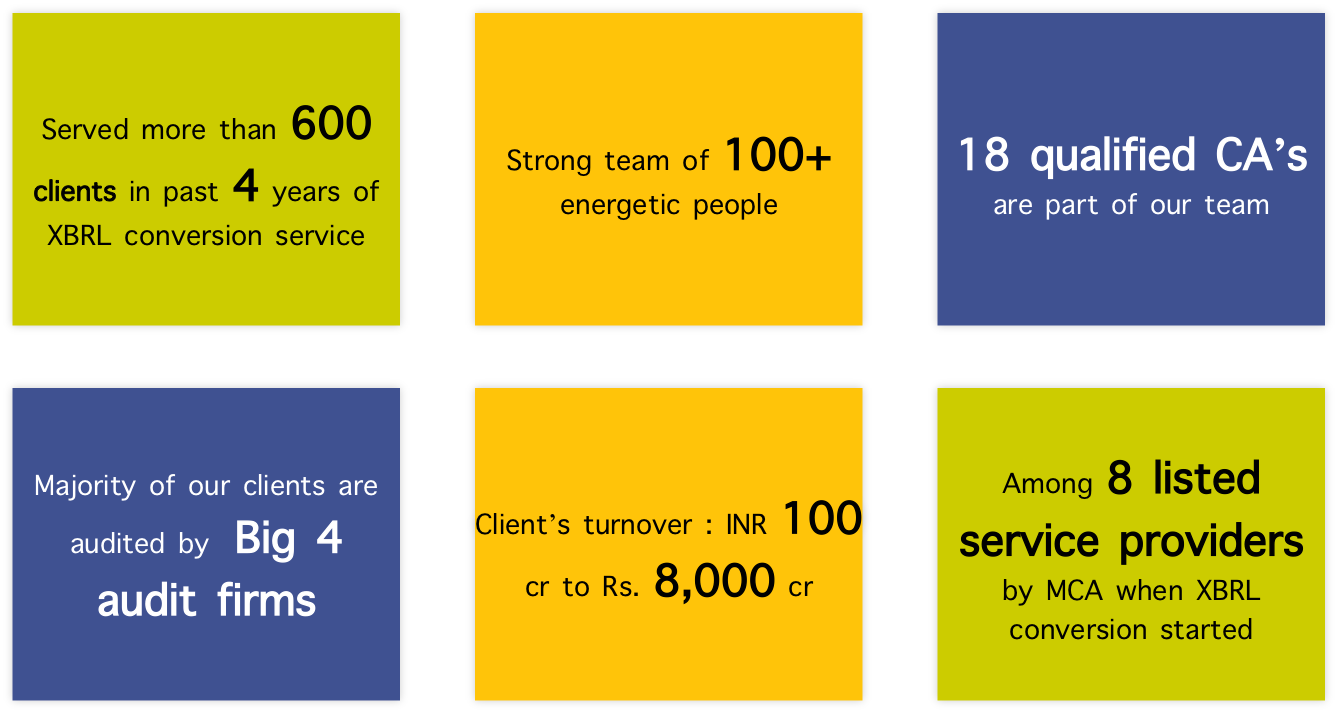 To see how Blue Consulting can help you in conversion of your Financial Statements in XBRL format, get in touch with us at
bdm@blueconsulting.co.in
or call us at
0120-4113075
or
Click here.