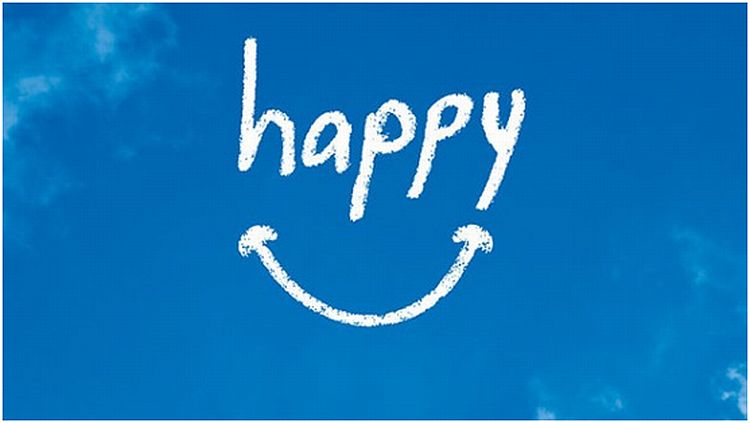 4 Pillars of my Happy Life!
Sometime in early November'2015, I was ideating at Barista, Sector-18, Noida around 8.15am. I thought of looking at this year, which is about to say good-bye in the next 2 months. Suddenly, something shifted in me and a question popped up in my mind- which areas of my life make my life complete and joyful?
While sipping my favorite aromatic Ginger Honey tea, I scribbled four areas of my life on a writing pad. When I read them again and again, I felt excited and energized. Excited was because I could see a definite possibility of managing them on a DAILY basis, rather than something in the distant future- someday may be type.
Here are these four areas of my life, which I scribbled that day:
Managing my Mental health
Managing my Physical health
Managing my Relationships
Managing my Wealth
I felt amazingly great as if I had invented something for myself, which never existed before. A few moments later, a little voice in my head spoke to me and said don't be over joyous – writing down or ideating is easy but managing these areas in real life is quite a task.
Instead of getting demotivated or disheartened by this negative thought, I felt a strange kind of calmness which assured me it's possible. I could clearly see that if I can make these areas as an integral part of my waking hours (not working hours) on a daily basis, it's easily achievable.
I looked at how much time I am awake during the day and how I utilize this time. Usually, I am awake for 16 to 17 hours. Then I examined how much time I should allocate for these areas, which will make them workable like a toothbrush routine. I could see that if I spend just 2 hours on a daily basis (approximately half an hour on each area), my life gets sorted and I am always in a state of gratitude and abundance. This 15% time (of my waking hours) will take care of my whole life itself.
This basic understanding has changed the course of my life. Now, these four areas are so deeply integrated in my daily routine, I feel on the top of the world. I an early riser by habit. I start my day with 20-30 minutes of yoga/exercise (to manage and improve my physical health). The next 20 minutes are followed by watching an inspiring video (out of my ever changing, bookmarked collection online – You Tube, TED Talks, INK Talks) – or by reading an inspiring book on Kindle (which helps me in managing and improving my mental health). In the next 20 minutes, I look at my day's schedule and visualize it happening.
This one-hour is the most sacred time of my morning routine. During the day I make sure to work productively for at least 9 hours. I start my day at 8.15am and usually get over by 6 or 6.30pm.
In the evening, after having dinner I spend about 30 minutes reading something related to money and wealth. Once I read somewhere that earning money doesn't create wealth necessarily but managing money does and since then, it has got imprinted in my mind.
To manage the fourth area of my life, relationships, I make sure to look at my incomplete or suppressed communications with my important relationships, i.e., parents, siblings, friends and make sure to complete/resolve them.
Just to share, I have the luxury of NOT having TV at my home since the time I started earning in 2002.
It's been approx.. 3 months since I consciously included these four areas in my DAILY life. For many people, this may sound quite mechanical, but it's not when you start experiencing the huge benefits. The price of discipline is always less than the pain of regret. We get life maximum one day at a time, everything else is illusionary, either the time, which has passed, or the time which is yet to come but not certain. We are like a prepaid cards, but not aware about our expiry date. So, lets make full use of this life and do what really matters to us.
As always, I look forward to your sharing of views and experiences.
Chandan runs a company named Blue Consulting Pvt. Ltd. , with a strong team of 100+ employees, which specializes in providing some amazing services like Accounts Outsourcing, Tax compliances, Payroll,  Accounts Payable, IFC Advisory, Internal Audit to MNC companies and professionally managed Indian companies. 
Links of other posts by Chandan:
How I manufactured time for myself [Part 1]
How I manufactured time for myself [Part-2]
Will this bonus matter when I turn eighty?
Pooch daala to life jhinga lala!
Being grateful makes me feel awesome!
Any mistake up to Rs. 10 lacs is fine with me!

Latest posts by Chandan Goyal (

see all

)