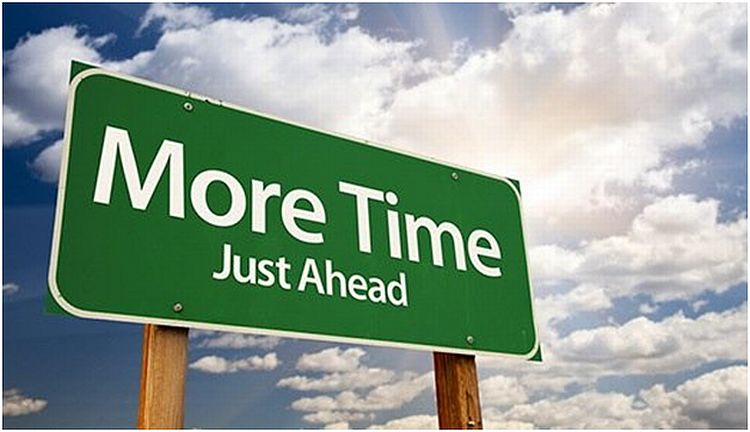 How I manufactured time for myself? [Part-1]
It's a common phrase: "I don't have time to do this or that………" It's specifically related to our interest area or hobbies or family matters, which we want to pursue but are unable to, because of a 'scarcity' of time – or, that's what we tell ourselves, and, at least, what I used to think, also.
I am sharing my personal experiences in manufacturing time for myself, some of which may make sense for you as well. When I say "manufacturing" time, I mean, "creating" time. You must have heard that a penny saved is equal to a penny earned. Similarly, time created is equal to time manufactured.
Just take a minute to realize that God has been equal to everybody on this earth in terms of allocation of time. The US President, considered the most powerful man on this earth, gets the same 24 hours, a rickshaw puller or daily wage earner – they get 24 hours, too. And, so do you and I. Moreover, God has been gracious enough to leave it to us how we want to make use of these 24 hrs. (or, 1,440 minutes, or, 86,400 seconds).
If we subtract 8 hours of sleep, we are still left with 16 hours of time when we are fully awake. The moment we wake up, approx. 16 hours gets deposited in our account and we need to spend it by the time we go to sleep. It's a daily replenishment and God has never ever failed in his generosity in this matter.
Before we proceed further, let me give you a little background about my working life, which would be helpful in understanding the context. I have run a company for 10 years which provides high quality Finance & Accounts outsourcing services to professionally run companies in India. In our profession, sitting late is considered quite normal. A willingness to work late is sometime a major criterion for getting a good job in Finance & Accounts department of many renowned companies.
Today, I have difficulty in recalling the instances where I needed to work on Sundays or any public Holidays over the last 10 years. I always take pride in sharing that today my company is able to keep 3 Saturdays off for a team of 75 people without compromising on the service quality. But it didn't always happen this way. It's a result of many conscious choices made at regular intervals.
Now, let me share with you the choices, which helped me to create an abundance of time for myself:
I don't have a TV at home
I was an avid TV watcher till the time I was in class 10 (around 1993). Because of my TV addiction, my mother used to serve me food in a different room and those 15 minutes of eating without a TV used to be torturous. At my home, the TV was placed in my Grandfather's room and he was a TV addict. I used to live with him in the same room and that's how I also developed the habit of watching so much TV. After the 10th class, I took admission in a boarding school out of my deep desire to study outside my hometown. However, that charm melted away within a week of my admission in the hostel. At that time, a very popular TV serial, Tara, was on Zee TV, and I'd never missed a single episode of it till I left home. This was the most painful part of going to boarding school. In the initial months, I used to inquire about the progression of story through letters to my mother, and interestingly she used to write back out of her love for me.
After passing the 12th class, I took admission in a college at Delhi University. Though, we had a TV at hostel's common room, nobody used to watch TV serials. Instead, English movies on "Star Movies" were highly popular, specially the adult ones which used to be aired after 12AM. After completing graduation in 1998, I pursued my CA degree, qualified in 2001, and got a well-paid job.
Now, released from the pressure of studies, and, since my parents didn't need any part of my salary, it was a good time to buy a TV at home. However, when I thought deeper about it, I realized that I get quite a little time when I come back home after my job and if I had a TV at home, the same little time would be invested in watching serials or movies. This would leave me with no choices for anything else in life. At the same time, I didn't want to suppress my desire to own a TV. So, I made a conscious choice, my choice. I asked myself what was the objective of having a TV. The events that I enjoyed most on TV, are cricket match and movies. As I questioned myself, I noted that cricket matches occur mostly during my office hours. In the case of movies, I hate the commercial breaks, so it made more sense to watch movies in a theatre on a big screen. So, I skipped the idea of buying a TV as a conscious choice.
When I was about to get married in 2006, I made two requests to my would-be wife and to my surprise and happiness, she agreed to both the requests. The requests were:
Not having TV at home after marriage
Not pursuing a job for at least 2-3 years to provide family support at home. At the time of marriage, she was working with a renowned private Bank.
It's been approximately 9 years of our marriage and we don't have a TV at our home. When I look back, I give a lot of credit of our amazing mutual relationship. Not having a TV meant that we always had plenty of quality time to spend with each other.
In the absence of TV, I could also develop the habit of reading books, which I enjoy, the most. Not having TV also help us to sleep on time, by 10pm and to wake up early, at 5am, without much effort.
You may find the idea of not having TV quite radical but believe me, in addition to creating lot of time at home; you would experience a leap in your relationship with your loved ones. It's my personal guarantee.
I am sharing my experiences in three parts because of the length of the text. I'll be publishing the 2nd part it in a week time.
Chandan runs a company named Blue Consulting Pvt. Ltd. , which specializes in providing Accounting and Taxation compliances services to MNC companies and professionally managed Indian companies.
Links of other posts by Chandan:
How I manufactured time for myself [Part-2]
Convert your car into a "University on Wheels"!
Pooch daala to life jhinga lala!

Latest posts by Chandan Goyal (

see all

)