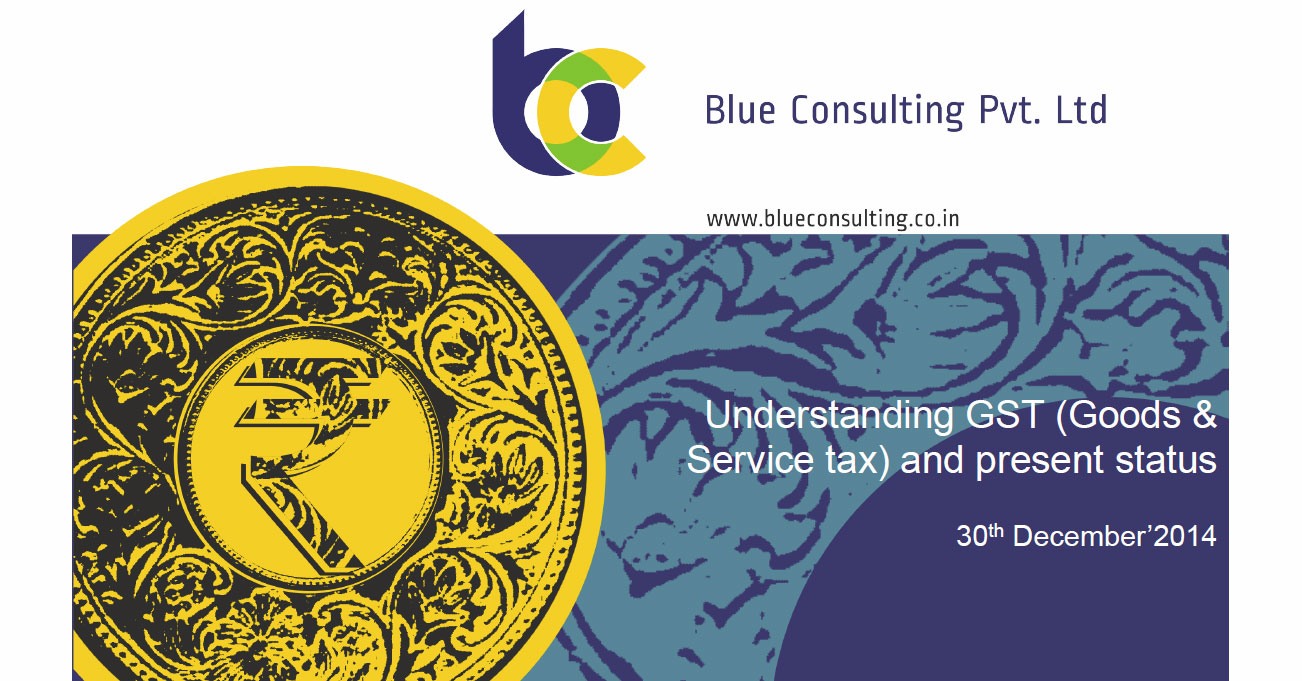 Understanding GST (Goods & Service tax) and present status
It's been more than 5 years when first discussion paper was released on Good and Service Tax (GST).!
The present Government is quite serious in passing the GST Bill in the ongoing winter session of the Parliament to make it a reality from 1st April'2016 (just 15 months from now).!
Purpose of this update is to apprise about the fundamental structure of GST and some issues which requires consideration before the transition to this new and revolutionary indirect tax law.!
You may also like to use it to educate your internal taxation team about GST.!
The views and opinion expressed in this update are personal in nature and it is advised to consult with an expert before taking taking any action based on them.!