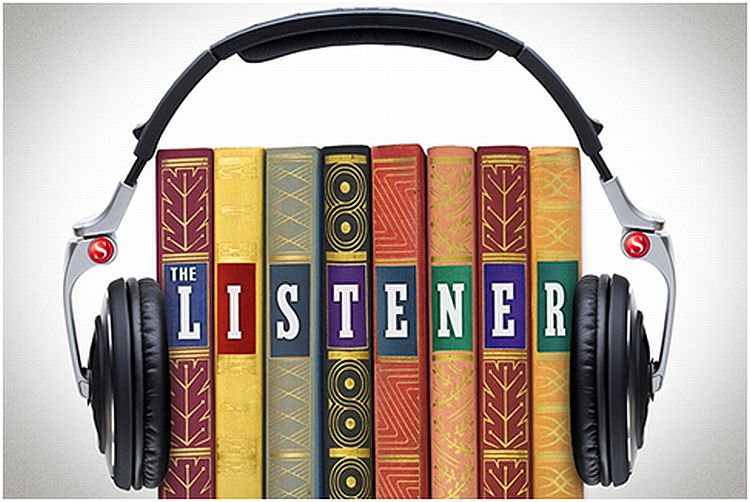 Convert your car into a "University on Wheels"!
"I am really fond of reading books but I don't get time to read" OR "There was a time when I used to read but somehow other priorities of life took over" and some of the reasons that people give when I ask about their reading habits.
I can testify that reading books on a consistent basis is not an easy habit to practice. Around 5 years ago I came across a brilliant idea to overcome all the possible excuses related to reading books.
Inspiration came to me when I was reading, "Who will cry when you die", written by one of my favorite authors – Robin Sharma. In one chapter, he outlines how one can utilize commuting time to and from office. The idea was so simple that it struck a chord in my heart immediately. He suggested listening to audio books to use commuting time – that's it!
That was my 'Aha' moment. I loved the suggestion so much that I immediately bought few audio books and started listening while going to and coming back from office. Gradually, it became an effortless habit that I look forward to every morning, now. Five years ago, very few books were available in audio format but still there was enough material to listen. These days, all the popular book titles are available in the form of CD's or can be downloaded on your mobile device, online.
While writing this post, I suddenly realized that I have listened to audio books for more than 1,000 hours in the last five years (around 200 hours per year). If I convert this time into working days of 8 hours, the figure comes to whopping 125 working days. Just this statistic blew me away completely and I feel so good about myself.
This single habit has enriched my life so much that I can't stop talking about it. In addition to infusing positivity and energy into my mornings, it helped me to find answers to a lot of my questions related to different aspects of life.
In literature, I lean towards autobiographies, self-help and spirituality. Through this listening mode, I have enjoyed many wonderful books. A few of them include: The Soul of a Butterfly (autobiography of the legendry boxer, Muhammad Ali), Winning by Jack Welch, Influence by Robert B. Cialdini, Osho's discourses, Conversations with God by Neale Walsch, Three Laws of Performance by Steve Zaffron, Zero Limits by Joe Vitale, and many others.
The best thing about audio books is that often, the book is available in the voice of its author. It helps in understanding the emotional emphasis of the author from the tone at various stages of the book.
If you stop for 10 seconds and think about how you spend your commuting time, it might be a combination of the following activities:
Listening music
Talking over phone
Checking mails
Taking a nap
I have assumed that your car is driven by a driver which normally leaves you free to do any of the things outlined above. I am not pointing out that there is something wrong with any of these activities. My only intention here is to share my experience of growth by developing the habit of listening to audio books. You, too, might consider if you could benefit from this habit.
If the idea appeals to you, download the app of any service provider and subscribe to the plan, which suits the requirement. My favorite app is Audible, which I came across around 8 months ago. Initially, I opted for the free trial and I was allowed to listen to one audio book free of cost for 30 days. I loved it so much that I took a paid subscription. The best part about Audible is that I can return any audio book within one year of purchase without assigning any reason and can buy another book as a replacement.
If you are not tech savvy, you can buy audio books in CD format through any nearby book store or any e-commerce website.
Happy listening to audio books:-)
I am eager to hear your experiences about listening of audio books to make the best use of your commuting time and converting your car into a "University on wheels".
Chandan runs a company named Blue Consulting Pvt. Ltd. , which specializes in providing Accounting and Taxation compliances outsourcing services to MNC companies and professionally managed Indian companies.
Links of other posts by Chandan:
How I manufactured time for myself [Part 1]
How I manufactured time for myself [Part-2]
Pooch daala to life jhinga lala!

Latest posts by Chandan Goyal (

see all

)